Cutting Expenses and Pivoting Revenue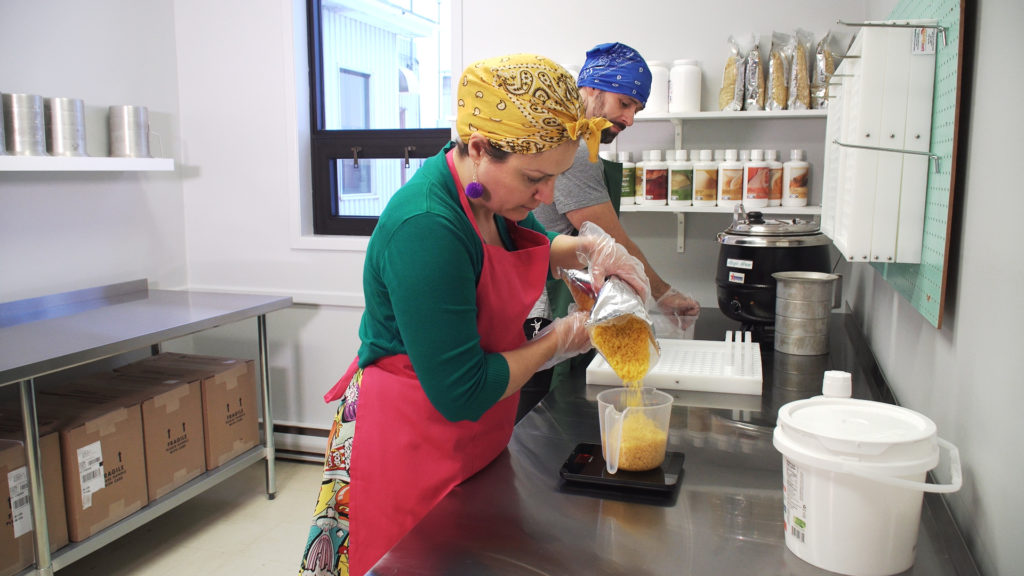 Sylvie Roy created Eclair Lips to satisfy both her inner kid and her love of lip balm. The New Brunswick company began as a small-scale craft business, creating all natural lip balms with fun flavours. However, Sylvie knew that she wanted to take her business beyond the local level and compete in the national and international markets. This would require changing the perception of her lip balm brand from a handmade craft item to a premium handmade cosmetic. The entrepreneur reached out to 3+ Corporation in Moncton to discuss how their Impact loan could help to make this happen.
"I was really surprised when I went for my first meeting to discuss the Impact loan. The man that I met with was so receptive and very encouraging. When I told him about my plans he was genuinely excited for me and for what I wanted to invest in to bring my brand to the next level."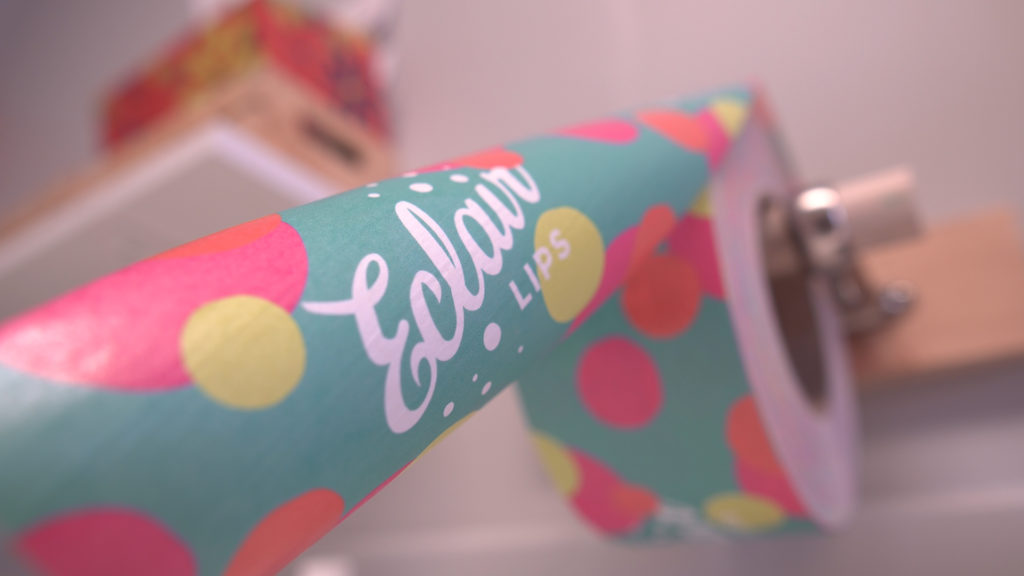 The Impact loan allowed Éclair Lips to hire a marketing agency to create a modern brand, and produce new labels and point of sale materials. The loan also enabled Éclair Lips to attend their first tradeshows and truly launched their wholesale business throughout North America. The investment proved to be a wise one, with profound effects on the business.
"Before we got the Impact loan our products were sold in about 50 stores. Within three months of launching our newly rebranded product, our lip balms were sold in over 125 stores across Canada and the US, and we're now in over 250 locations, which has been huge for us."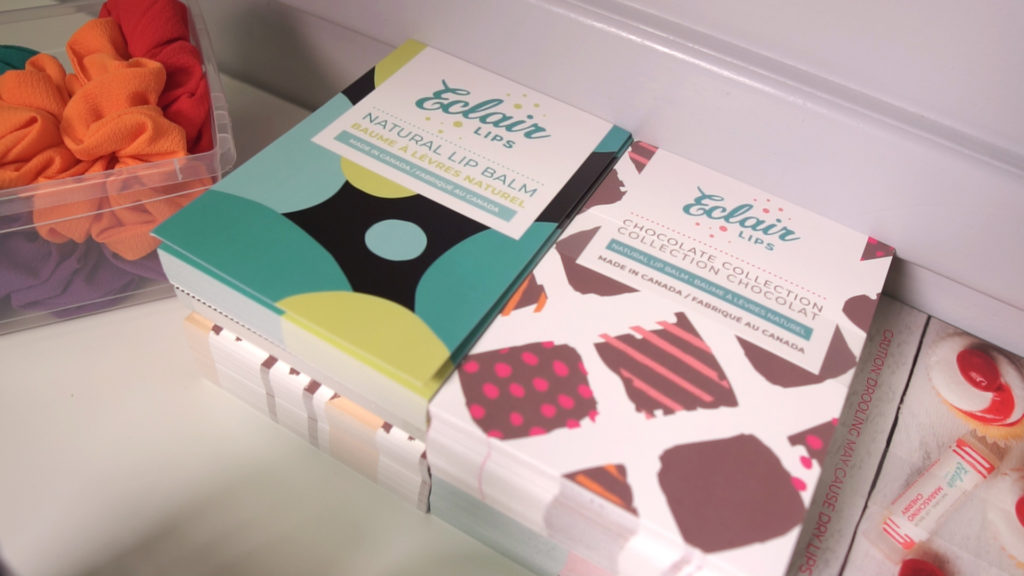 At the beginning of 2020, wholesale orders accounted for roughly 80% of Éclair Lips' revenue. Retail sales on their ecommerce website accounted for the remaining 20%, but orders were slow outside of the holiday season. However, their newly rebranded website would prove to be a key asset to the business in the near future.
Mid-March brought the onset of the COVID-19 pandemic and resulted in temporary lockdowns for households and businesses across North America. Wholesale orders immediately dropped off, as both Sylvie and other small business owners found themselves in an uncertain and precarious situation.
Things were rapidly changing, and decisions had to be made fast. With just a month left on their commercial lease, Sylvie and her husband decided to move business operations back to their home studio. Sylvie also reached out to Impact to have her loan repayments put on temporary hold.
"The first thing that I did once my head stopped spinning is, any loans or any payments that I had, I saw about putting them on hold. So I got in touch with 3+ right away and we put our Impact repayments on hold for a couple months. It was a relief to know that we had that option. It was an e-mail and it was done. It was super easy."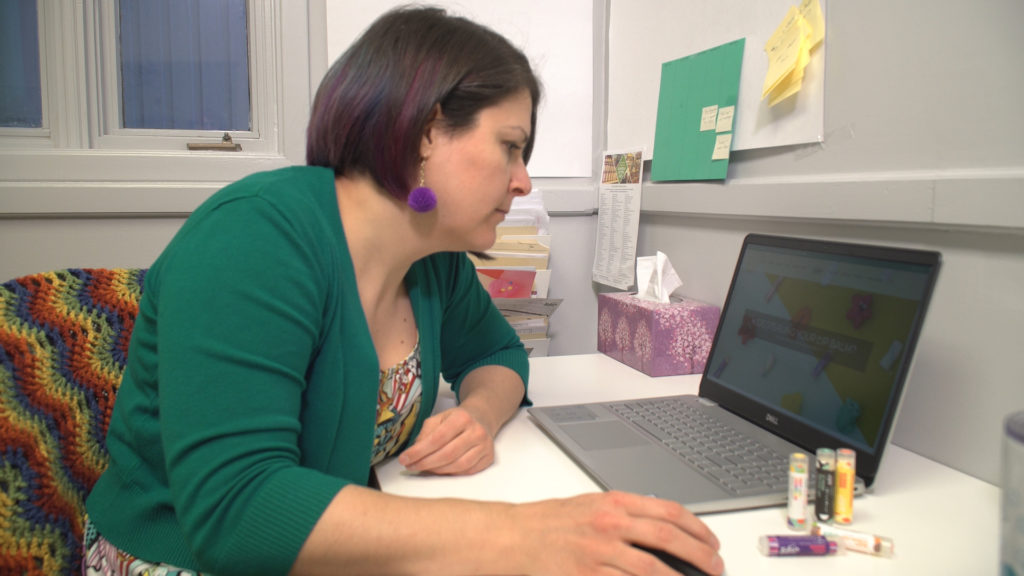 Eliminating these expenses gave Sylvie the financial and mental breathing room she would need to pivot the business away from relying on wholesale revenue. Sylvie had already planned to expand retail sales in 2020, and thus had made recent improvements to Éclair Lips' website, emailing marketing, and social media advertising. This put the business in a good position to handle the volume of ecommerce orders they were about to receive.
"When the pandemic started, at first it was just dead, nobody was buying anything, whether it was wholesale or retail, people were just panicking. And then people started buying online and it started getting really crazy, I think people were practicing retail therapy. I was just really thankful that I had all the building blocks necessary to make the most of those new customers who were suddenly coming our way. And it has grown so much since then."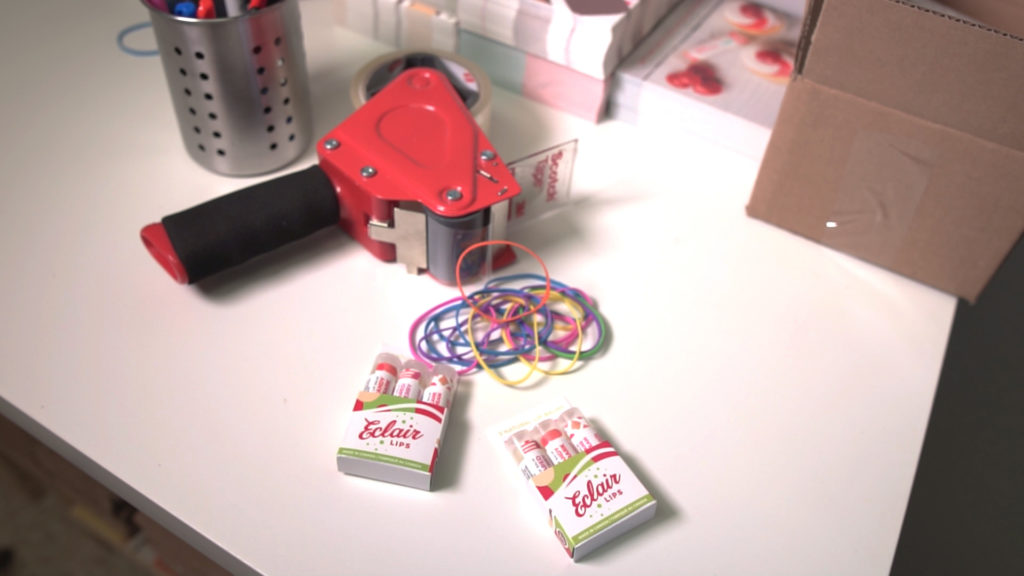 Ecommerce sales soared, providing much needed revenue for the business. The influx of new and repeat customers encouraged Sylvie to launch a product she had long dreamed of – a lip balm subscription box. The subscription box had duel benefits for the business, as it provided an outlet for Sylvie's creativity, and created a recurring revenue stream. The growing retail audience also gave Sylvie the ability to try out some new product ideas such as lip scrubs and candles.
"I feel a little more inspired knowing that there are people there waiting for what we're doing, who are excited about our products. So it's really helped with the creativity and to decide to put new things out there into the world, because it really gives you a better gauge of whether or not something is going to be successful, if you have people willing to buy it at the other end."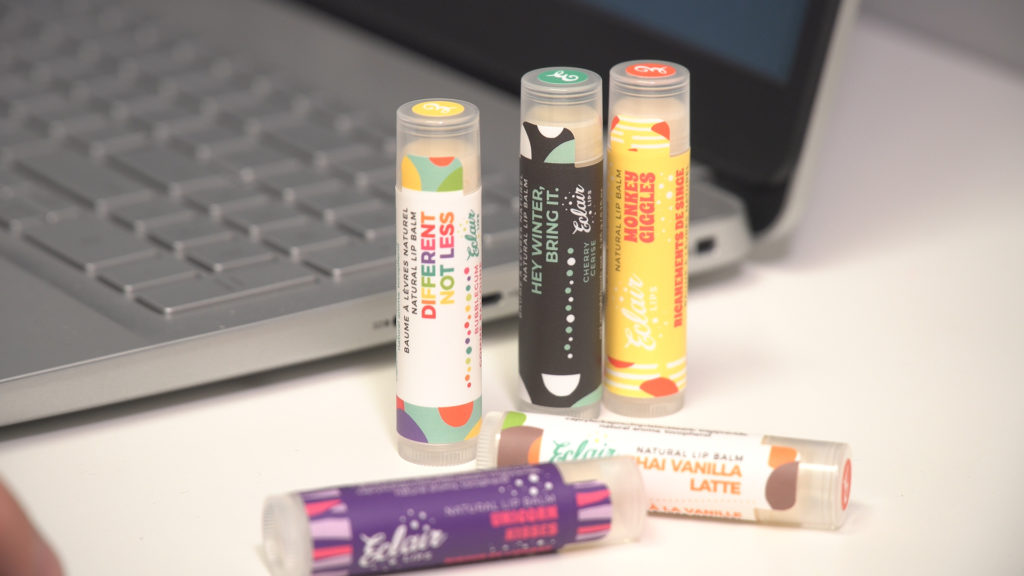 As Éclair Lips adjusted to pandemic challenges, so too did its wholesale customers. As lockdowns lifted across North America, wholesale orders rebounded and rose to an even greater volume than before the pandemic. However, many of Éclair Lips wholesale customers were small brick-and-mortar retail shops, who were especially hard hit by lockdowns. Some of these retailers ended up closing permanently. This was hard for Sylvie, who had built relationships with these businesses over the years.
"After that first week of our wholesale customers shutting their doors, it was just so hard emotionally, because you start building friendships with these people, so they're not just random businesses, they're friends and acquaintances, and you're hurting for them. Brick and mortar was a tough business to start off with, so the last couple of years a lot of people have been slowly shutting their doors and then this was just kind of the final straw for a lot of them."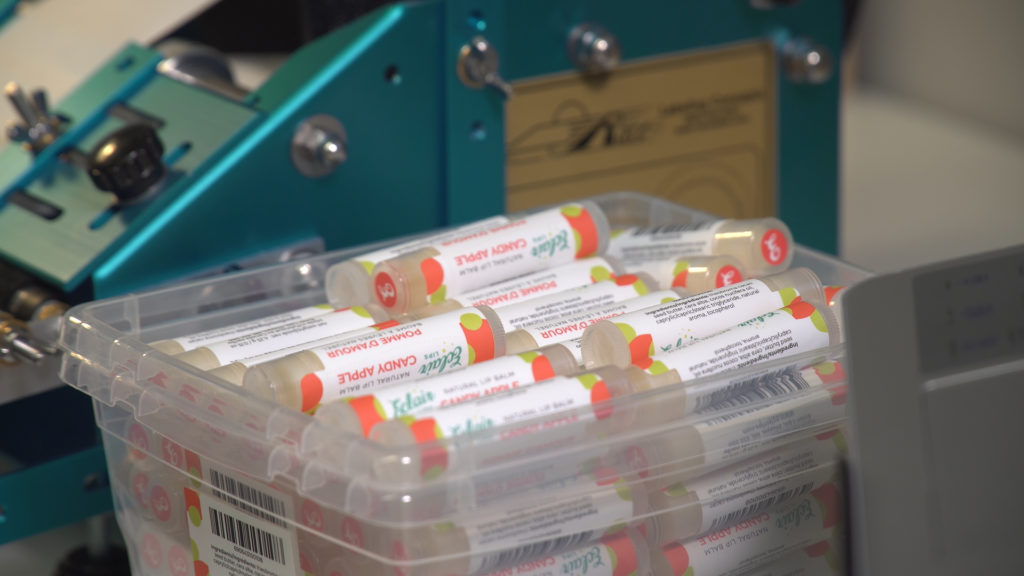 Overall, Éclair Lips has faired well in 2020, thanks to the quick decision-making and problem solving of its owner. The experience has reaffirmed Sylvie Roy's aptitude as an entrepreneur who thrives under pressure. It has also left her with a new perspective on facing business challenges and preparing for the future.
"It's been very unpredictable. I keep trying to position myself to be in the best spot to make the most of it and to just be ready. If you can be. Right now I'm just trying to not get too attached to any old way of doing things and to be open to pivoting if that's what I need."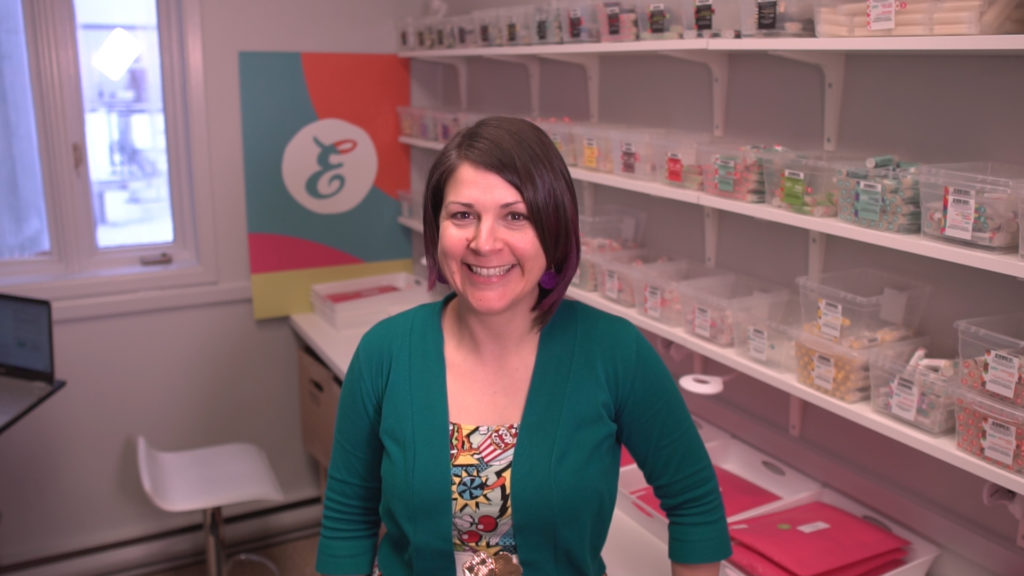 ---
Want to set your business up for success? Consider an Impact start-up or expansion loan.
Apply online or contact us to reach your local business development organization.